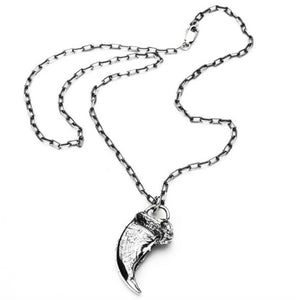 Meltdown Studio Jewelry
The Protector Necklace
Regular price
$160.00
$0.00
This item will be back in stock after the holidays.
The bear is emblematic of grounding forces and strength. This animal has been worshiped throughout time as a powerful totem, inspiring those who need it the courage to stand up against adversity. As a spirit animal in touch with the earth and the cycles of nature, it is a powerful guide to support physical and emotional healing and to bring strength and confidence.
Size: Bear claw measures 1 1/4" by 3/4" and overall necklace measures 24"
Materials: Sterling silver, oxidized, hand polished
Handmade from start to finish at Meltdown Studio in Albuquerque, New Mexico
---
More from this collection